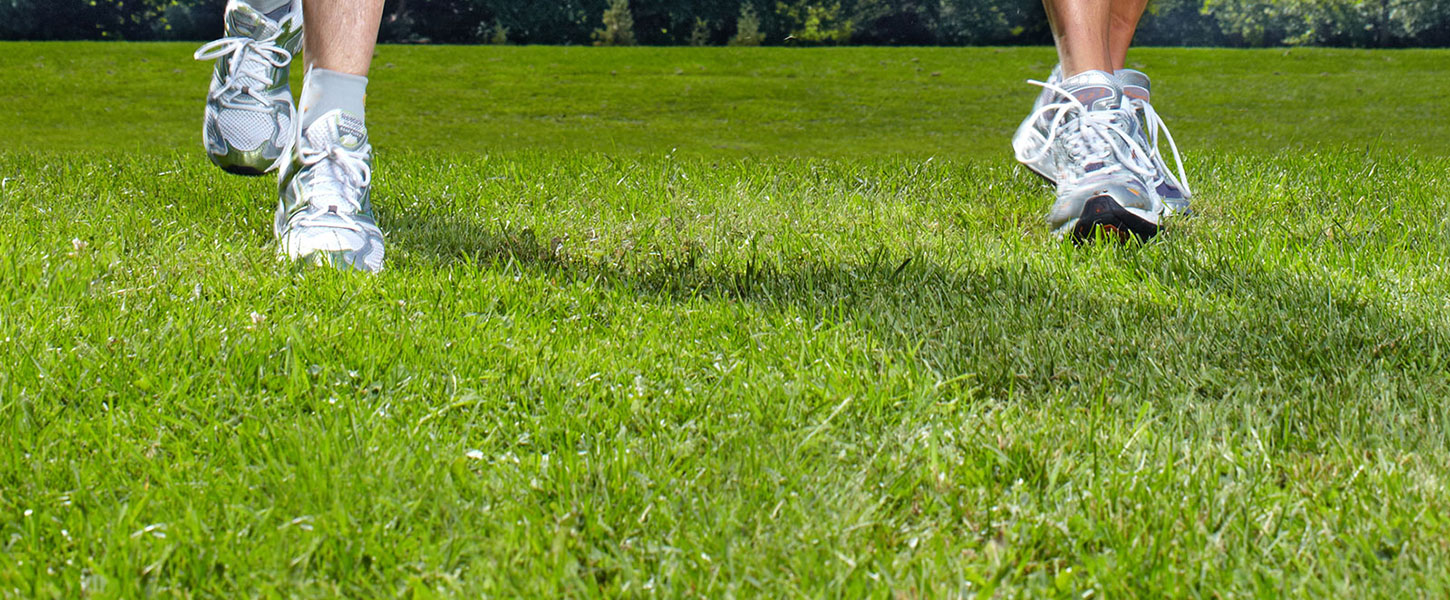 Welcome to StretchingUSA.com. This site is provided as a service to our customers. Please review the following basic rules that govern your use of our site (the "Agreement"). Please note that your use of our Site constitutes your unconditional agreement to follow and be bound by these Terms and Conditions. Although you may "bookmark" a particular portion of this Site and thereby bypass this Agreement, your use of this Site still binds you to the terms. StretchingUSA.com reserves the right to update or modify these Terms and Conditions at any time without prior notice. Your use of the StretchingUSA.com Web site following any such change constitutes your unconditional agreement to follow and be bound by the Terms and Conditions as changed. For this reason, we encourage you to review these Terms and Conditions whenever you use this Web site.
Copyrights & Trademarks
Unless otherwise noted, all materials, including images, text, illustrations, designs, icons, photographs, programs, video clips and written and other materials that are part of this Site (collectively, the "Contents") are copyrights, trademarks, trade dress and/or other intellectual property owned, controlled or licensed by StretchingUSA.com, one of its affiliates or by third parties who have licensed their materials to StretchingUSA.com and are protected by U.S. and international copyright laws. The compilation (meaning the collection, arrangement, and assembly) of all content on this Site is the exclusive property of StretchingUSA.com and is also protected by U.S. and international copyright laws.
© 2002–2018 StretchingUSA.com. All rights reserved.
StretchingUSA.com and its suppliers and licensors expressly reserve all intellectual property rights in all text, programs, products, processes, technology, content and other materials which appear on this Web site. Access to this Web site does not confer and shall not be considered as conferring upon anyone, any license under any of StretchingUSA.com's or any third party's intellectual property rights.
The StretchingUSA.com names and logos and all related product and service names, design marks and slogans are the trademarks or service marks of StretchingUSA.com. All other marks are the property of their respective companies. No trademark or service mark license is granted in connection with the materials contained on this Web site. Access to this Web site does not authorize anyone to use any name, logo or mark in any manner.
References on this Web site to any names, marks, products or services of third parties or hypertext links to third party sites or information are provided solely as a convenience to you and do not in any way constitute or imply StretchingUSA.com endorsement, sponsorship or recommendation of the third party, information, product or service. StretchingUSA.com is not responsible for the content of any third party sites and does not make any representations regarding the content or accuracy of materials on such sites. If you decide to link to any such third party Web sites, you do so entirely at your own risk.
Use of This Site
The Site and all its Contents are intended solely for personal, non-commercial use. You may download or copy the Contents and other downloadable materials displayed on the Site for your personal use only. No right, title or interest in any downloaded materials or software is transferred to you as a result of any such downloading or copying. You may not reproduce (except as noted above), publish, transmit, distribute, display, modify, create derivative works from, sell or participate in any sale of, or exploit in any way, in whole or in part, any of the Contents, the Site or any related software. All software used on this site is the property of StretchingUSA.com or its suppliers and protected by U.S. and international copyrights laws. The content and software on this Site may be used only as a shopping resource. Any other use, including the reproduction, modification, distribution, transmission, republication, display, or performance of the content on this Site is strictly prohibited. StretchingUSA.com is a registered trademark of Aaron L. Mattes.
Site Security
Users are prohibited from violating or attempting to violate the security of the Site, including, without limitation, (a) accessing data not intended for such user or logging onto a server or an account which the user is not authorized to access; (b) attempting to probe, scan or test the vulnerability of a system or network or to breach security or authentication measures without proper authorization; (c) attempting to interfere with service to any user, host or network, including, without limitation, via means of submitting a virus to the Site, overloading, "flooding," "spamming," "mailbombing," or "crashing;" (d) sending unsolicited email, including promotions and/or advertising of products or services; or (e) forging any TCP/IP packet header or any part of the header information in any email or newsgroup posting. Violations of system or network security may result in civil or criminal liability. The Company will investigate occurrences that may involve such violations and may involve, and cooperate with, law enforcement authorities in prosecuting users who are involved in such violations. You agree not to use any device, software or routine to interfere or attempt to interfere with the proper working of this Site or any activity being conducted on this site. You agree, further not to use or attempt to use any engine, software, tool, agent or other device or mechanism (including without limitation browsers, spiders, robots, avatars or intelligent agents) to navigate or search this Site other than the search engine and search agents available from Company on this Site and other than generally available third party Web browsers (e.g., Google Chrome, Microsoft Internet Explorer).
Security & Privacy
We realize that submitting information at www.stretchingusa.com, or any other Web site, requires trust on your part. We value your trust very highly, and pledge to you, our customer, that we will work to protect the security and privacy of any personal information you provide to us and that your personal information will only be used as set forth in this Policy. This includes your name, address, phone number, email address in addition to any other personal information that can be linked to you, personally.
StretchingUSA.com does not and will not sell or rent your personal information to anyone. You have the right to control your personal information as you see fit. We collect only the personal information you allow us to collect, and then it is used only to help us serve you better.
What Personal Information We Collect
We collect personal information that you choose to provide voluntarily when using the StretchingUSA.com Web site. This information includes your email address and a password when you register, or email notification and other services. Information acquired will allow us to protect your confidentiality by verifying your identity.
StretchingUSA.com does not intentionally collect personal information about children under the age of 13. If you are under 13 and would like to register for membership on StretchingUSA.com, please ask a parent or guardian for assistance.
Contacting StretchingUSA.com; we will use your email address to respond to your questions, suggestions and/or requests for assistance in using our Site.
How We Use Your Personal Information
Information we collect on StretchingUSA.com may be used to enhance your experience in the following ways:
Register you as a user of StretchingUSA.com
Respond to your customer service inquiries or requests
Register you as a user of StretchingUSA.com
Respond to your customer service inquiries or requests
When and with Whom We Share Your Personal Information
We never sell or rent your personal information to any third parties under any circumstances.
We will share personal information only with our agents, representatives and trusted service providers and contractors offering certain products and services in connection with our Web site, communicating to customers, and/or providing customer service.
Aside from the purposes described above, we will never share your personal information with any other third parties unless we have your express permission or under special circumstances, such as when we believe in good faith that the disclosure is required by law. We may share aggregated demographic and statistical information with our partners. This is not linked to any personal information that can identify any individual person.
How You Can Decide What Marketing Communication You'll Receive from Us
If you choose to receive them, StretchingUSA.com may periodically send you email messages alerting you of information about upcoming seminars or new products available. Simply surf to the link at the bottom of the email, click "Email Address and Password and remove the checks in the boxes next to the alerts you would like to discontinue.
How We Protect the Security of Your Personal Information
Your personal information is protected by the password you created when you registered for services at StretchingUSA.com (or another password you chose after changing a previous password). Please keep this password confidential. No Help Associate or other representative of StretchingUSA.com will ever ask you for your password. The confidentiality of your password is yours to protect. You may change it anytime by going to your account area. Log in with your email address and password, then click on Account Profile and enter a new password.
Changes to the StretchingUSA.com Privacy Policy
This Privacy Policy was posted on StretchingUSA.com on October 1, 2002. We reserve the right to change, modify or amend this policy at any time. If we make any significant change to this policy, we will post notice of the change on StretchingUSA.com for a period of at least six months after the change is implemented.
Do You Still Have Questions?
If you didn't find the answer you're looking for, you can contact us and one of our knowledgeable Help Associates will be happy to assist you. We're here to serve you 24 hours a day, 7 days a week.
Phone: (941) 349-1228
Email: info@stretchingusa.com
General
This Agreement represents the complete agreement between the parties and supersedes all prior agreements and representations between them. If any provision of this Agreement is held to be unenforceable for any reason, such provision shall be reformed only to the extent necessary to make it enforceable and the other terms of this Agreement shall remain in full force and effect. The failure of Company to act with respect to a breach of this Agreement by you or others does not constitute a waiver and shall not limit Company's rights with respect to such breach or any subsequent breaches.
User Comments, Feedback, Postcards & Other Submissions
All comments, feedback, postcards, suggestions, ideas, and other submissions disclosed, submitted or offered to Aaron Mattes on or by this Site or otherwise disclosed, submitted or offered in connection with your use of this Site (collectively, the "Comments") shall be and remain StretchingUSA.com's property. Such disclosure, submission or offer of any Comments shall constitute an assignment to StretchingUSA.com of all worldwide rights, titles and interests in all copyrights and other intellectual properties in the Comments. Thus, Aaron Mattes will own exclusively all such rights, titles and interests and shall not be limited in any way in its use, commercial or otherwise, of any Comments. Aaron Mattes is and shall be under no obligation (1) to maintain any Comments in confidence; (2) to pay to user any compensation for any Comments; or (3) to respond to any user Comments. You agree that no Comments submitted by you to the Site will violate any right of any third party, including copyright, trademark, privacy or other personal or proprietary right(s). You further agree that no Comments submitted by you to the Site will be or contain libelous or otherwise unlawful, abusive or obscene material. You are and shall remain solely responsible for the content of any Comments you make. We welcome your comments regarding the StretchingUSA.com Web site. However, any comments, feedback, notes, messages, ideas, suggestions or other communications (collectively, "Comments") submitted by you shall be and remain the exclusive property of StretchingUSA.com. Your submission of any such Comments shall constitute an assignment to Aaron Mattes of all worldwide rights, titles and interests in all copyrights and other intellectual property rights in the Comments. Aaron Mattes will be entitled to use, reproduce, disclose, publish and distribute any material your submit for any purpose Whatsoever, without restriction and without compensating you in any way. For this reason, we ask that you not send us any comments that you do not wish to assign to us, including any confidential information or any original creative materials such as stories, product ideas, computer code or original artwork.
Colors
We have made every effort to display as accurately as possible the colors of our products that appear on the Site. However, as the actual colors you see will depend on your monitor, we cannot guarantee that your monitor's display of any color will be accurate.
Indemnification
You agree to defend, indemnify and hold Aaron Mattes harmless from and against any and all claims, damages, costs and expenses, including attorney's fees, arising from or related to your use of the Site.
Termination
These terms are effective unless and until terminated by either you or Aaron Mattes. You may terminate this Agreement at any time, provided that you discontinue any further use of this Site. StretchingUSA.com also may terminate this Agreement at any time and may do so immediately without notice, and accordingly deny you access to the Site, if in Aaron Mattes' sole discretion you fail to comply with any term or provision of this Agreement. Upon any termination of the Agreement by either you or Aaron Mattes, you must promptly destroy all materials downloaded or otherwise obtained from this Site, as well as all copies of such materials, whether made under the terms of use or otherwise.
This Site Does Not Provide Medical Advice
The contents of the StretchingUSA.com Site, such as text, graphics, images, information obtained from StretchingUSA.com's licensors, and other material ("Content") contained on the StretchingUSA.com Site are for informational purposes only. The Content is not intended to be a substitute for professional medical advise, diagnosis, or treatment. Always seek the advice of your physician or other qualified health provider with any questions you may have regarding a medical condition. Never disregard professional medical advice or delay in seeking it because of something you have read on the StretchingUSA.com Site!
If you think you may have a medical emergency, call your doctor or 911 immediately. Stretchingingusa does not recommend or endorse any specific test, products, procedures, opinions, or other information that may be mentioned on the Site. Reliance on any information provided by StretchingUSA.com, StretchingUSA.com employees, others appearing on the Site at the invitation of StretchingUSA.com, or other visitors to the Site is solely at your own risk.
The Site may contain health- or medical-related materials which could be interpreted as sexually explicit or otherwise offensive. StretchingUSA.com, its licensors, and its suppliers have no control over and accept no responsibility for such materials. You are solely responsible for compliance with the laws applicable to your country of residence.
Disclaimer
THIS SITE IS PROVIDED BY AARON MATTES ON AN "AS IS" AND "AS AVAILABLE" BASIS. AARON MATTES MAKES NO REPRESENTATIONS OR WARRANTIES OF ANY KIND, EXPRESS OR IMPLIED, AS TO THE OPERATION OF THE SITE OR INFORMATION, CONTENT, MATERIALS, OR PRODUCTS INCLUDED ON THIS SITE. TO THE FULL EXTENT PERMISSIBLE BY APPLICABLE LAW, AARON MATTES DISCLAIMS ALL WARRANTIES, EXPRESS OR IMPLIED, INCUDING, BUT NOT LIMITED TO, IMPLIED WARRANTIES OF MERCHANTABILITY AND FITNESS FOR A PARTICULAR PURPOSE. WITHOUT LIMITING THE FOREGOING, AARON MATTES DISCLAIMS ANY AND ALL WARRANTIES, EXPRESS OR IMPLIED, FOR ANY MECHANDISE OFFERED ON THIS SITE. YOU ACKNOWLEDGE, BY YOUR USE OF THE STRETCHINGUSA.COM WEB SITE, THAT YOUR USE OF THE SITE IS AT YOUR SOLE RISK. THIS DISCLAIMER DOES NOT APPY TO ANY PRODUCT WARRANTY OFFERED BY THE MANUFACTURER OF THE ITEM. THIS DISCLAIMER CONSTITUTES AN ESSENTIAL PART OF THIS AGREEMENT. SOME STATES DO NOT ALLOW LIMITATIONS ON HOW LONG AN IMPLIED WARRANTLY LASTS, SO THE FOREGOING LIMITATIONS MAY NOT APPLY TO YOU.
Limitation of Liability
UNDER NO CIRCUMSTANCES AND UNDER NO LEGAL OR EQUITABLE THEORY, WHETHER IN TORT, CONTRACT, STRICT LIABILITY OR OTHERWISE, SHALL AARON MATTES OR ANY OF ITS EMPLOYEES, VENDORS OR SUPPLIERS BE LIABLE TO YOU OR TO ANY OTHER PERSON FOR ANY INDIRECT, SPECIAL, INCIDENTAL OR CONSEQUENTIAL LOSSES OR DAMAGES OF ANY NATURE ARISING OUT OF OR IN CONNECTION WITH THE USE OF OR INABILITY TO USE THE STRETCHINGUSA.COM WEB SITE, INCLUDING WITHOUT LIMITATION, DAMAGES FOR LOST PROFITS, LOSS OF GOODWILL, LOSS OF DATA, WORK STOPPAGE, ACCURACY OF RESULTS, OR COMPUTER FAILURE OR MALFUNTION, EVEN IF AN AUTHORIZED REPRESENTATIVE OF AARON MATTES HAS BEEN ADVISED OF OR SHOULD HAVE KNOWN OF THE POSSIBILITY OF SUCH DAMAGES. IN NO EVENT WILL AARON MATTES BE LIABLE FOR ANY DAMAGES IN EXCELL OF THE FEES PAIN BY YOU IN CONNECTION WITH YOUR USE OF THE SITE DURING THE SIX MONTH PERIOD PRECEDING THE DATE ON WHICH THE CLAIM AROSE.